There are so many types of flooring that you can choose for your bathroom. When you are choosing one for your home, it is necessary to consider factors such as budget, style, and your lifestyle. Below, we'll talk about the types of bathroom flooring available to help you make a decision.
Bathroom Floor Tiles
Floor tiles are the most popular and common option for bathroom flooring. Ceramic tile, in particular, is the most commonly used type. You get a classic and clean look while enjoying a durable, stain-resistant, and waterproof floor. There are also slip-resistant tiles today that helps you prevent slips and falls in the bathroom.
A downside of bathroom tiles is that they can feel somewhat cold if you are barefoot. You can install a radiant floor heating system, though, which might cost a lot at first but will prove to be a smart investment in the long run. Tiles are also quite tricky to install, even for experienced DIY-ers.
Make sure you consider color when choosing tiles. White tiles look clean and classic but they are also often the hardest to clean. Gray tiles look neutral and are easier to maintain. But be sure to coordinate the color scheme of your tiles if you have bath tiles, shower tiles, or backsplashes on your countertop or vanity to have a continuity of design.
There are different sizes of tiles, from a few inches to a couple of feet. Smaller tiles take more labor and cost more to install. Larger tiles are easier to place, and also give your bathroom a feeling of having "more space". However, this could be an issue for tiny rooms, since you'll be forced to cut a lot of the tiles, which is not just inconvenient but will also increase your labor costs. See our list of 10 kinds of bathroom floor tiles here and the advantages of each.
Vinyl Flooring
Vinyl is another budget-friendly flooring option. It is also waterproof, stain-resistant, and easy to clean and maintain. By choosing a high-quality vinyl sheet option, you are less prone to experience seams where water often seeps under – which is common if you choose the cheaper peel-and-stick option.
Because of their foam or felt backing, vinyl are softer than tile or wood. This also reduces slips and falls in the bathroom, which are often taking place on wet floors. Seasoned DIY-ers can perform vinyl installation easily. If you have a bigger bathroom, though, we recommend getting expert help to take care of complicated piecing seams.
Cork Flooring
Cork is made from bark. If you're big into having a sustainable, eco-friendly lifestyle, then this is perfect for your household. Cork is highly renewable and poses no harm to the environment. It is also resistant to mildew, mold, and water damage as if it is really designed for the bathroom.
Often, cork is treated with a polyurethane topcoat that gives extra protection for the floor against spills. Take note that you'll need to reseal this flooring every couple of years to maintain the protection against moisture.
Glue-down tiles are perfect for above-grade installations, whether they are finished or unfinished. However, you should use click-in-place planks if you are using below-grade bathrooms. In order to prevent seeping of water in between the gaps, it's best to use unfinished cork and then finish it on-site. Installation can be challenging, and it's recommended to hire a professional to do the job.
Bamboo Flooring
Another sustainable choice is bamboo flooring. It's very sustainable and eco-friendly. Plus, it is budget-friendly – it costs almost half the cost of hardwood flooring. For bathrooms, engineered bamboo is better than solid bamboo, since these are more durable and suited for wet environments.
Bamboo floors are easy and simple to install. If you get damaged pieces, they are easy to replace them, too. Know that if you choose low-quality, cheap bamboo, it will get scratched easily. So you will do better if you lay down some protector pads if you are moving furniture – and treat it like hardwood in general.
Wood and Laminate Flooring
This is a tried and tested choice. Even after years of use, it has not lost its popularity in the market. Hardwood floors are still viewed as the timeless option that creates a warm and inviting look in the bathroom. You can go for engineered wood since it resists humidity a lot better compared to solid wood. This is because it is mainly made of real wood veneer and backed by plywood. This is a good choice for damp spaces. You'll enjoy browsing through so many pre-finished choices that are meant to withstand heavy foot traffic. These are resistant to water, too.
If you're in a budget, go for laminate flooring that looks like wood but is actually a photo that's sandwiched in between two wear layers. Laminate is extremely stain and scratch-resistant.
If you're choosing wood, know that it's not completely resistant to water. So it's possible for it to get serious damage after a big water-line leak.
Carpet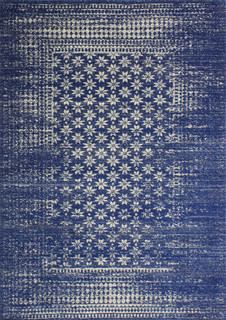 Carpet in the bathroom seems a bit eccentric. Just thinking of the cleanup and maintenance of the material is already stressful. Such a damp environment can expose it to collect so much moisture and condensation down to its padding. With the mix of heating and moisture, mildew and mold will thrive in it. This will all make the floor damp almost constantly. This will give the space such a dank and unpleasant smell, too.
Linoleum Tile
Finally, we have linoleum tile. Linoleum is based on oil. It repels water a lot better than laminate or hardwood. The downside, though, is how moisture can seep into the seams. It can also cause separation and warping if too much water has seeped in.
Loved this? Check out Types Of Bathroom Floor Tiles, Types Of Bathroom Countertops, and Types of Bathroom Cabinets, too!