Are you about to renovate your bathroom floor, or perhaps planning your own dream house? You'll need to know that there are various types of bathroom floor tiles to choose from. Luckily, we'll list them down here and give you a chance to check their pros and cons before making a final choice.
While bathroom floor tiles are most often made of ceramic, there are many viable options for floor tiling. Cement, glass, resin are all common materials used for bathroom tiles. Price, durability, style and installation costs are all things to consider when choosing the best type of floor style for your bathroom.
Different Types Of Bathroom Floor Tiles
Ceramic Tile
This is easily the most common kind of tile. It's very popular globally because it's easy to find and maintain. At the same time, it's great for different applications. It is very durable, so you can use it for a long time, for virtually any room in the house – not just the bathroom. You can even place it on entryways.
Ceramic tile is easy to find, install, clean, and it is available in thousands of colors and styles. You'll surely find one that will fit exactly what you're looking for, aesthetically speaking. Plus, ceramic tiles are perfect for those who are on a budget.
Porcelain Tile
Porcelain sits right on top with ceramic tile as the most popular and common type of bathroom tile. Porcelain tile does have its differences, though. Its main appeal comes from its innate ability to emulate natural wood, brick, or stone without much of the pesky maintenance. You essentially get the same finish minus the challenging upkeep.
Porcelain is also all-purpose like ceramic, so you can use it in any room you want – even outdoors. It is designed to withstand freezing, and it isn't prone to cracking or fading. It makes a great backsplash as well.
Read more about Ceramic vs Porcelain Bathroom Tiles to see the pros and cons of each.
Marble Tile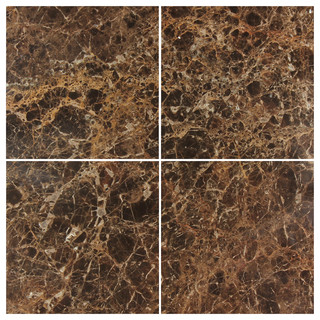 Marble is more expensive than other options, but it is without a doubt that it can elevate the sophistication of your bathroom instantly. If your main thing is to add beauty to your bath, you can find what you're looking for by laying down marble tiles. Marble creates depth and texture, whether you chose a patterned or veined style. Plus, they are very unique. You're guaranteed to never have the same piece.
Resin Tile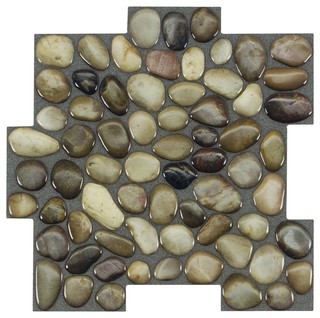 Resin tiles are great if you want to mix and match different styles. They look really beautiful. Plus, they're water-resistant – making them ideal for bathrooms. If you're a DIY-er, then you'll love this type of tile because you can create your own patterns. There are also 3D patterns that imitate the appearance of stones and water.
Resin does have its downsides. It is prone to chipping, and over time, it can change color and fade – more so if it is exposed to sunlight. Besides these, resin tiles are ideal for bathroom floors and mudrooms, as well as backsplashes for your countertops.
Glass Tile
Glass tiles are becoming more popular because of their resistance to staining. They're a great alternative flooring to natural stone, too. It is obvious that they look great when used in modern, minimalist settings. The transparency and hue of glass tiles can easily match minimalistic bathroom decor.
Mosaic Tile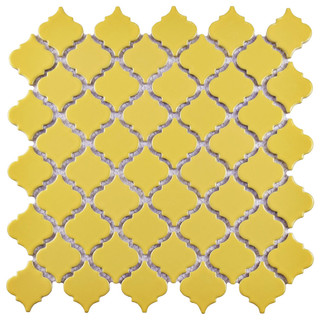 Mosaic tiles are for the adventurous at heart. You can practice your interior design skills with this type of tile and you'll most likely have a blast with all the shapes, colors, styles, sizes, and materials to choose from.
These are best applied on walls as accents, but eccentric bathrooms have been using them as flooring, too. Dependent on the style you choose, it can make the tile look "dated". So make sure to consider the rest of the room's decor and color theme before you make a choice.
Cement Tile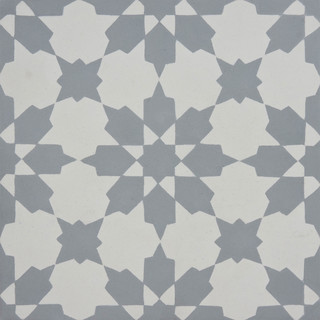 Cement tiles are among the oldest types around. They've been used since the 19th century, and as of late, they are becoming a trend again in the world of interior design. These days, cement tiles are very versatile and can give a wide array of colors and patterns to choose from.
However, these tiles are innately porous, which means a patina is likely to appear over time. This is viewed as an advantage by many, seeing the patina as an enhancement of the overall look.
You can also reseal and sand cement tiles after a while, once they have discolored. The biggest disadvantage to these is the level of difficulty when installing them. Plus, you'll need to reseal them occasionally to maintain their appearance. For these reasons, many use these as floor tiles only in areas of low foot traffic.
Granite Tile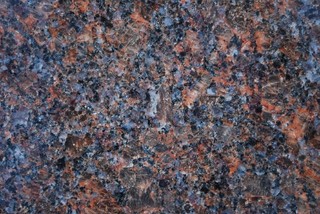 Granite is a type of natural stone that looks and feels almost like marble. They both have natural flecks, but there are large differences between the two. Granite has been used for a far longer amount of time, and it's also less expensive than marble. If it fits your budget, then this tile might be right for you.
Granite tiles are also great for laundry rooms and other areas in the home and are also used for high-end bathroom vanities.
Metal Tile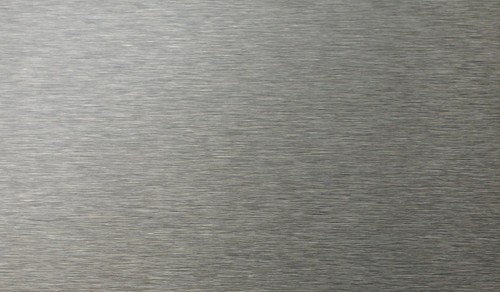 Metal tiles have superior durability. You can't deny that they also provide a very modern and chic aesthetic. Industrial decor is very trendy right now, but that comes at a cost. Often, you can get metal tiles for almost the same cost as natural stone.
However, if the price is not an issue, you will definitely be able to enjoy metal tiles for a very long time, as these are meant to withstand the test of time – aesthetic and function-wise.
You should be aware, though, that metal tiles do have a tendency to scratch easily. While many actually prefer this worn-out look (a natural patina, if you will), some might not be okay with it. So it's best to manage your expectations if you do use metal tile.
Metal tiles are great for kitchens and bars, too. However, they may not fare as well in outdoor spaces.
Limestone Tile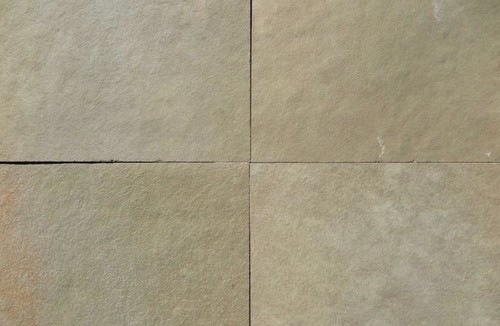 Limestone is a type of natural stone. If you're a fan of rustic decor, you'll do well with limestone tile. It is teeming with natural shades and tones. You'll also have fun choosing, mixing and matching with the varieties available. It has a natural look that can take you back to ancient architecture.
Limestone tile is soft but durable. That's why it's easy to cut and shape to specific sizes and patterns.