It is not common knowledge to most, but did you know that there are two types of toilets that can be installed in one's home? This is the one-piece and two-piece toilet. You might come across the need to choose between the two when building a house of your own; the question is, how do you choose? Which is better? A one-piece or two-piece toilet?
Understanding the main differences between the two as well as the advantages and disadvantages that each type offers will be vital in making the right informed decision. In this article, we will be discussing all the crucial elements that separate the one-piece and two-piece toilet. We will also be comparing the pros and cons of each so that you will be able to identify the best option for your home further. Let us begin.
One-Piece and Two-Piece Toilet Comparison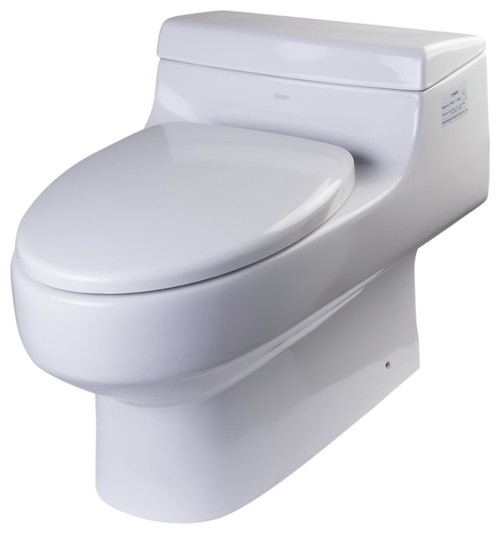 Appearance
In terms of appearance, both the one-piece and two-piece are available in a wide variety of designs. The one-piece toilet commonly has a sleeker appearance. This is why it is often chosen with homes that have a contemporary aesthetic.
However, note that one-piece toilets also come in designs that capture the traditional appearance as well. The two-piece toilet is larger as it does use the old-style design. It also comes in a variety of designs but is usually relatively bulkier than the one-piece toilet.
Installation Process
The installation process for both toilet types is quite similar. Both can be equally complicated or simple to install depending on your knowledge, which is why it is best to hire a professional to do the job. The major difference between the two would be in regards to how difficult it would be to move into place.
The one-piece toilet is more difficult to move around as it comes pre-assembled, compared to the two-piece toilet, which is easier to move but will need to be put together. Other than that, installing both one-piece and two-piece toilets are near identical.
Overall Durability
As the name implies, one-piece toilets are comprised of a single unit. The fewer parts a system or mechanism has, the less maintenance it will need. In terms of reliability, the one-piece toilet is considered superior. Also, important to note is that the one-piece toilet will be connected to water pipes. As it is one whole toilet with no assembly, the risk of water leakage is nil.
The two-piece toilet is comprised of several components. This increases the risk of leaks as just one part gets damaged; the entire system will suffer. It is essential to take extra care of a two-piece toilet to prevent such issues from sprouting.
Overall, both toilet types can last for years with proper care and maintenance. But considering that one-piece toilets do not incorporate any joining parts, it is less susceptible to water leakage problems. In terms of durability, the one-piece edges out the win.
Weight and Size
As stated earlier, one-piece might be sleeker, but two-piece toilets come in several parts, which makes it easier to transport. Both come with similar height, the standard toilet height is around 15.7 inches. When it comes to the total weight, the one-piece toilet is significantly heavier. On average, a one-piece toilet weighs approximately 40 kgs. The two-piece toilet clocks in at 24 kgs.
Efficiency
Both one-piece and two-piece toilets use the same types of flushing system. Each is compatible with the various kinds of flushing technology from towers to flappers. Both toilet types can also use the low-flow flushing system, which is an excellent choice if you wish to save on your water bill.
The exterior appearance is near identical with both toilet types, so most decision factors will fall on how it operates. Fortunately, both are quite efficient in how it disposes of human waste. Each has access to all the flushing technology available in the market today. So, expect pretty similar results for both these toilet types.
Cleaning and Maintenance
Since the one-piece toilet does not incorporate any complex systems, cleaning and maintaining it is extremely simple and easy to accomplish. One-piece toilets require relatively less maintenance than its two-piece counterpart. The lack of any tiny spaces or cracks also lends to the one-piece toilet's ability to prevent most cases bacteria build up.
Advantages of One-Piece Toilets
Sleek and minimalist design is complementary to modern house aesthetics.

Less need for maintenance.

Easier to clean and is less likely to experience bacteria build up.

Little to no risk of water leakage problems.

Compact appearance is perfect for space-saving in bathrooms.

Considerably more durable than the two-piece toilet.
Disadvantages of One-Piece Toilets
If the toilet tank or toilet bowl is damaged, you will need to replace the entire unit.

Installing it can be challenging as it is quite heavy.

One-piece toilets are significantly more expensive.
Advantages of Two-Piece Toilets
It comes in separate parts, so transporting it is relatively easy.

If one component of the two-piece toilet breaks, replacement is more straightforward and more cost-effective.

It is far more affordable.
Disadvantages of Two-Piece Toilets
Cleaning needs to be thorough as some crevices in between joining parts are vulnerable to bacteria.

Two-piece toilets look bulkier.

There is a risk of water leakage as this toilet is made from different parts.
How to Choose Between One-Piece and Two-Piece Toilets?
To help simplify your decision making, ask yourself the following questions:
Choose the One-Piece Toilet if:
You want something easy to clean and hygienic.

You want something sleek and compact.

You want something that has mounting options.
Choose the Two-Piece Toilet if:
You prefer a budget-friendly toilet system.

You want something easy to transport.
Final Thoughts
As you can see from the comparisons, there isn't much of a difference between the one-piece and two-piece toilet. It will come down to crucial specific details on your personal preference. For example, I prefer the one-piece toilet as it is pretty much an all-in-one system, and it has the option for wall mounting installation.
While the one-piece toilet is more expensive, it does make up for that extra spending by offering a higher efficiency all around — the winner (by a slight margin): the One-Piece Toilet.