Are you looking for a high-end faucet brand to add a high-end touch to your new dream home or bathroom remodel?
There are so many faucet brands on the market that we know the decision can be confusing. I found myself standing in an aisle at Home Depot or Lowes overwhelmed by all the choices. To help you a bit and save some time, we've narrow the list down to the top faucet brands that provide luxury, reliability, and quality.
Below you'll find the top premium faucet brands, including the top-selling US brand as well as German and Japanese brands known for their build quality and reputation.
Best Luxury Faucet Brands
Hansgrohe
Hansgrohe does all that it can to create beauty and add sensuality to its customers' experiences with water. It understands that many people don't just get in the bathroom to perform tasks and chores. It's not just about getting cleaned up. The act of bathing, showering, and washing up are also reflective and transformative processes. Having emotive designs that are physically and visually appealing, that's comfortable to use, and that indulge the senses all work toward creating an immersive encounter with water.
The brand worked hard to make the mark Made by Hansgrohe become synonymous with "designed for life". For over 120 years, this German brand has been taking prime engineering skills and intricate attention to detail to create innovative bathroom solutions.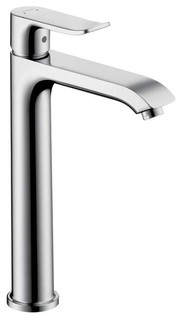 You can experience the Hansgrohe difference with this top-rated bathroom faucet: See on Houzz, Wayfair, or Home Depot
Moen
Moen faucets see more than 1.5 trillion gallons of water running through them every single year. If that's not a mark of a brand's reputability and success, then what is? The brand cherishes this success and answers it with a continual search for newer and more innovative solutions. They strive to produce sustainable and efficient water systems that can upgrade the way people plumbing fixtures at home.
Moen has been named America's Most Trusted® Faucet Brand for three consecutive years now. And note that this is not just any other title given away. It is ranked and awarded based on excellent customer service, practical features in its water systems, revolutionary technologies that constantly get updated, and useful fixtures that improve daily life. Moen makes a wide variety of bathroom fixtures, showerheads, and bath & shower accessories.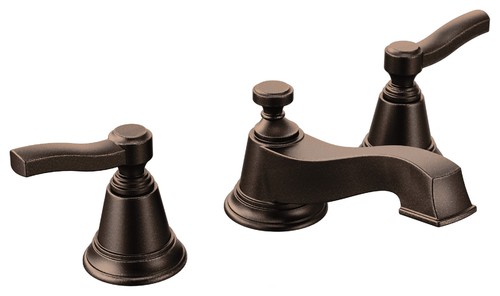 This faucet right here is a great personification of these values practiced by Moen:
Rohl
Rohl crafts authentic faucets, fittings, and accessories for the bath and kitchen. This is the brand's legacy. Each collection represents an iconic city or country that is a great example of beauty and innovation. Each collection is crafted by local artisans, using age-old craftsmanship techniques that have been passed from one generation to the next. Rohl continues the legacy of its founder, who always traveled around the world, finding inspiration in different places.
Today, you can marvel at the Italy, Germany, France, New Zealand, Switzerland, and North America product lines. Each one symbolizes heritage, culture, family connection, and provenance unique to its origin.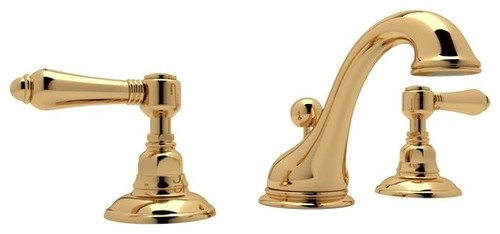 See the Rohl authenticity and legacy for yourself. This faucet is a great example:
Toto
Toto is inspired by its innate desire to improve the quality of life of its customers. Now with almost a century of experience, innovation, and development in its bag, Toto has elevated the world's perception of what good bathroom fixtures can be, and how you can use it.
Kazuchika Okura's original vision began in 1912 when public sewage systems were far from luxurious and innovative – at least from where he was from. Today, the Japanese brand has achieved so much since then. It now stands as one of the best global brands in the plumbing industry. It has established its reputation overseas as a brand that continually develops cleaner, safer, and healthier living spaces. Apart from faucets and other bathroom fixtures, Toto toilets are of excellent quality with luxury features.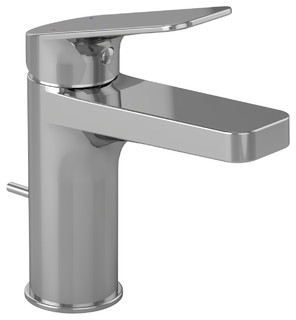 Take a look at one of Toto's exemplary faucets:
Kohler
Kohler, Co. has been doing its best to improve daily living since it began in 1873. It provides amazing products and solutions for its customers. They believe in practicing better business and helping create a better world at the same time. They do this by continuously innovating bath and kitchen products that are equipped with state-of-the-art engines and generators. For this reason, it is a top choice for hospitality establishments.
It does its part to help develop clean and safe water, sanitary technology, as well as solutions that can improve communities all around the globe. They strive for these goals with the idea that future and current generations might benefit from mindful design and craftsmanship. You can also match the brand's stylish faucets with some of the best-selling Kohler toilets.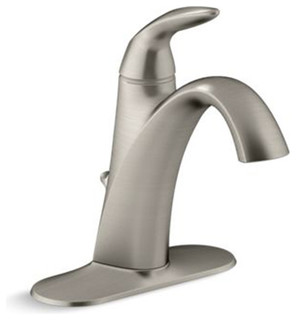 Check out Kohler's award-winning tech and design:
Grohe
Grohe is a world-renowned brand all over the world which started its journey in Germany, where its current headquarters is still located. Since 2014, Grohe has become part of the LIXIL Group, making it a more reputable and trusted name in the industry. Now, it has offices all over the world.
The brand pursues its core values that revolve around technology, design, quality, and sustainability. The end goal is to provide its customers with the pure joy of water. This is made possible through the many current and in-development technologies that it is continuously discovering and improving. Among these are the renowned Red and Blue water systems. Together with daily solutions such as the Grohe Sense water security system, Grohe has pushed the envelope in the plumbing world and has elevated the level of efficiency in the industry.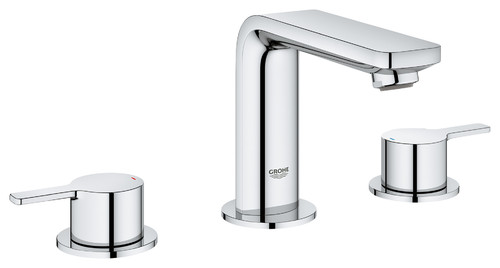 This faucet is a great example of the brand's high-performance technology:
Delta Faucet
Delta Faucet is another popular plumbing manufacturer here and abroad. It follows three major tenets: the power of water to change people's daily lives, the magic found in simple solutions, and the innovations that stem from human insight. These tenets, together with a close inspection of what its customers need, allow Delta to create technologies and innovations that actually improve daily life. Examples of these are the Touch2O®, MagnaTite® Docking and H2Okinetic® Technologies, among many others.
The brand has been so environmentally conscious with its systems and products that it has bagged the title WaterSense® Partner of the Year in 2011, 2013, and 2014. It also was hailed Sustained Excellence Award Winner for 2015, 2016 and 2017. These awards were given to Delta Faucet by the EPA.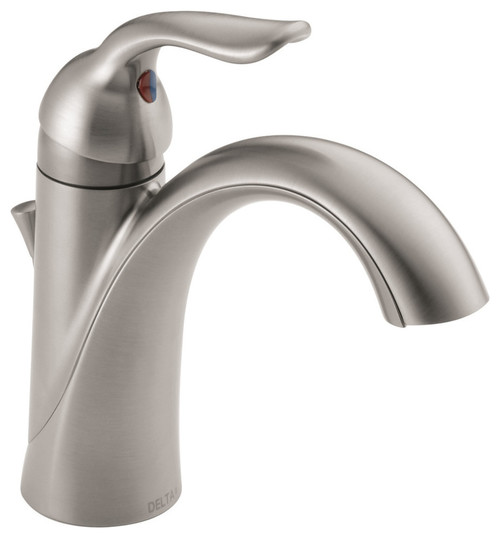 Check out the company's award-winning tech in action:
Kingston Brass
By making the best of both functionality and aesthetics, Kingston Brass has made a name in the plumbing industry. This dedication to quality and performance has been the brand's main focus and driving force. Since its relatively recent start in 1998, Kingston Brass has gradually worked hard to make its way up to the top of the market. Now, it sits comfortably with other big-name brands, many of which are on this list.
It built itself around the values of providing excellent customer service and creating top-notch products. What started as a small online store using local sources is now an internationally established wholesale manufacturer.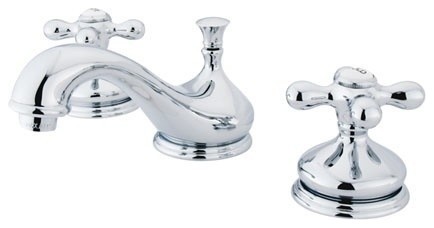 Here's a prime example of the hard work that the team behind Kingston Brass has been doing:
American Standard
American Standard might just be one of the most commonly seen brands of sanitary ware in the entire world. This feat wasn't easily achieved. The brand aims to make life safer and healthier at home, at work, and everywhere else. The fact that it is able to achieve this while creating products that elevate the aesthetic and overall appeal of any space is just the tip of the iceberg.
The brand has been showing its passion for plumbing and solving daily problems for more than 140 years. Without a doubt, it has elevated the current industry standards with its technological innovations. It is a leading name in North America and is a competitive brand throughout the rest of the world. American Standard toilets are some of the best on the market. Among its other products are faucets, sinks, whirlpool tubs, and many more.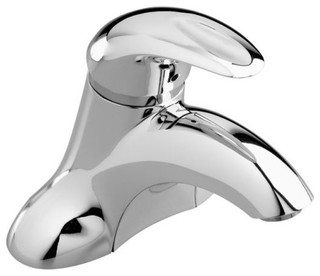 Here is one example of American Standard quality:
Symmons
Symmons has been paving the way for the plumbing and sanitary ware industry since 1939. It provides the market with reliable, beautiful, and high-performing products that grace both homes and commercial establishments.
It continues its 80-year foundation of quality workmanship and technological innovation. Symmons separates itself from the pack by following transparent business practices and opening up multiple channels for communication with business partners and consumers alike.